Leaving the salon with your nails done, or even seeing a new art you've created for them, conveys that feeling that you are a new person. It doesn't matter if you prefer minimalist nail art or the one full of colors and designs, it's always a moment of joy to choose the manicure of the week.
We base our choice of nails on our mood, preferences and personal identity, but those with a more basic style often struggle to find minimalist nail art inspiration . The secret lies in choosing delicate colors or simple applications, and this problem is easily solved. So if you are looking for ideas on how to adhere to nail art without losing your sophisticated side, check out these inspirations: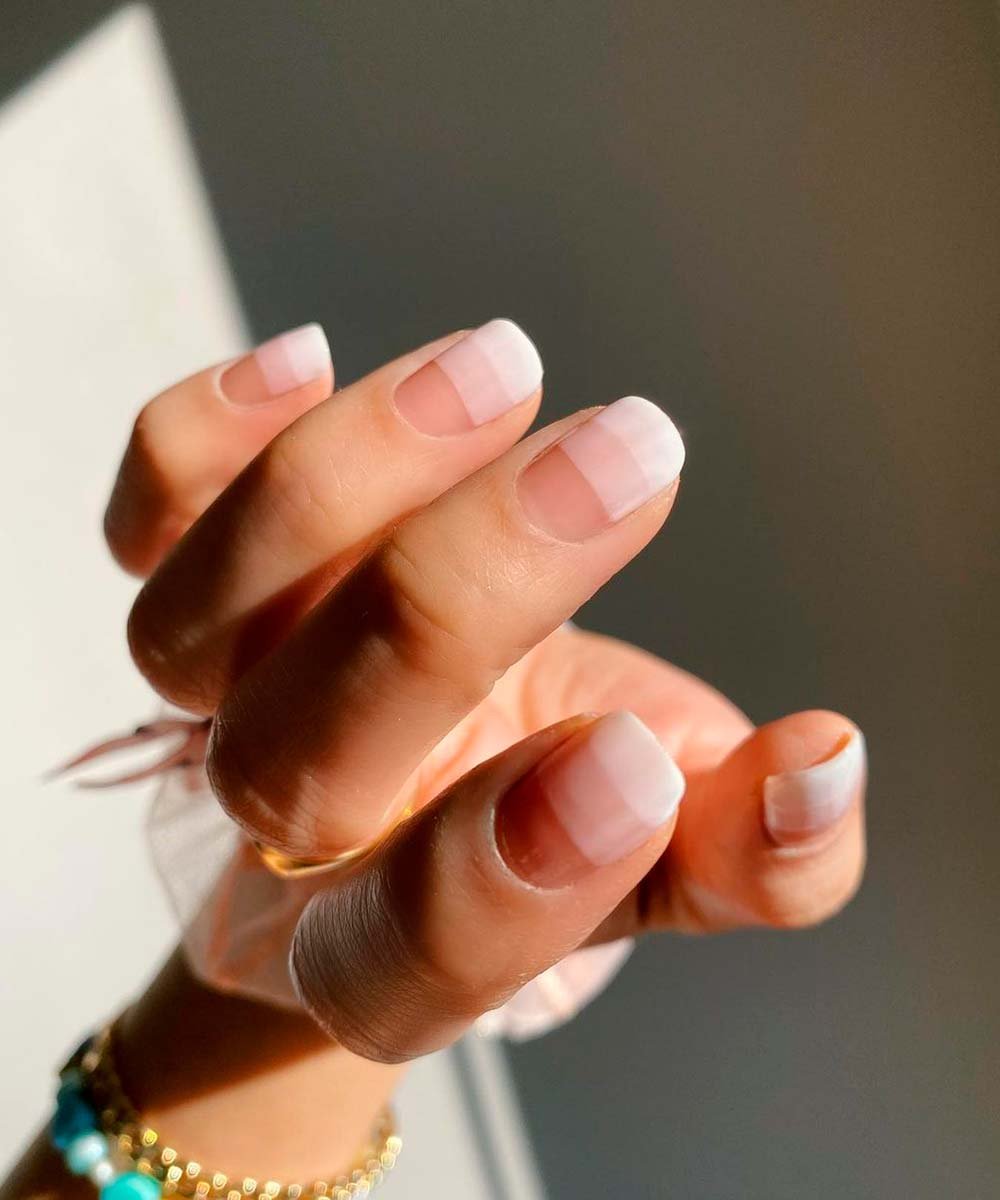 Photo: Hang Nguyen (Playback/Instagram)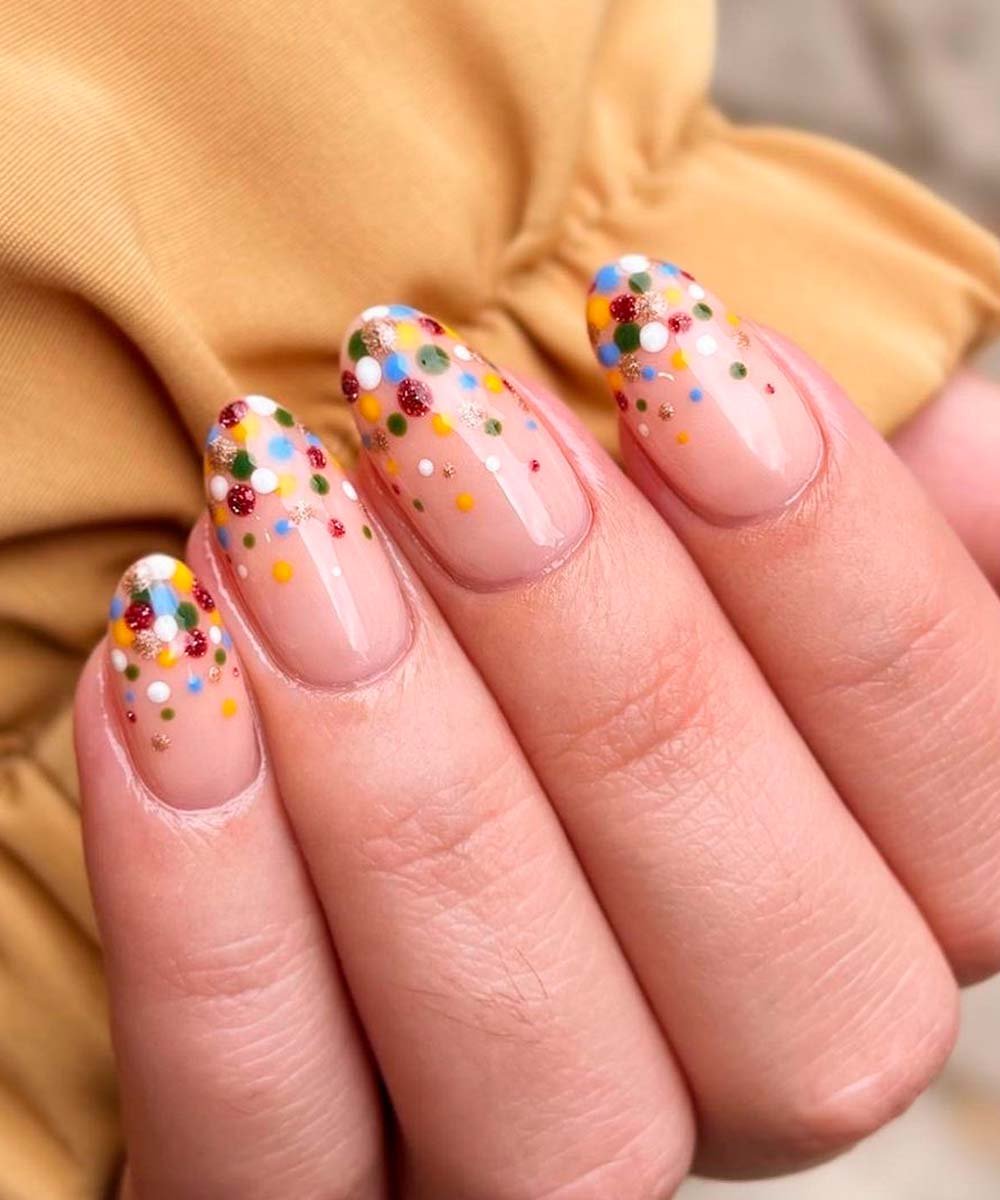 Photo: Hey Jade (Reproduction/Instagram)
For those looking for minimalist nail arts with a touch of color, it's worth betting on colored dots at the tips of the nails. The art is super easy to make, just gather nail polishes of different colors and, with the help of a toothpick, make the drawings randomly. Apply a nude nail polish as a base to enhance the manicure even more.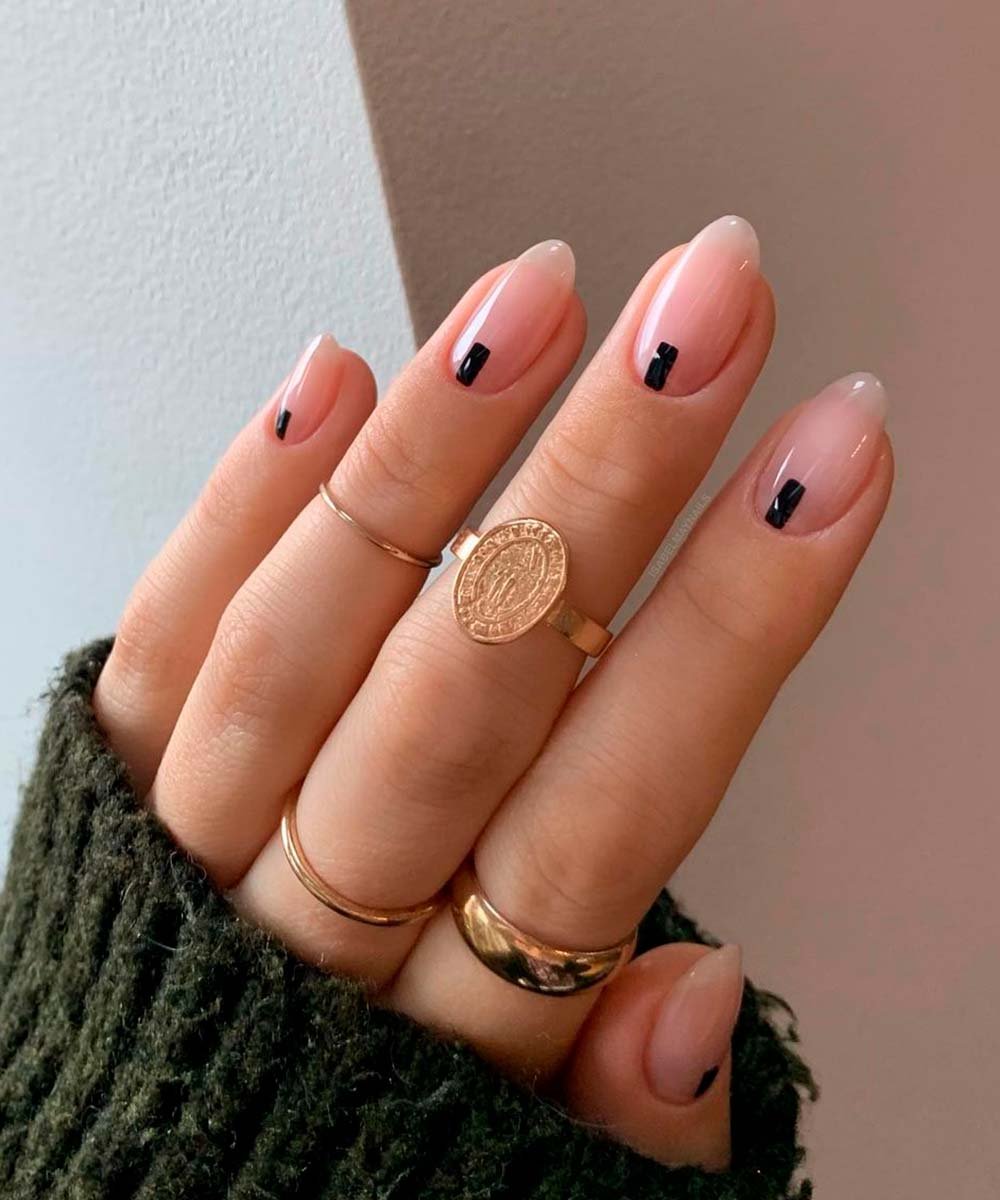 Photo: Isabel May (Reproduction/Instagram)
If you love the most basic and delicate nail, with a super healthy appearance, choose a nail polish with a light tone and a slightly transparent finish. For the base, bet on the design of geometric shapes, such as rectangles, for example. In addition to being minimalist, this inspiration is super cool .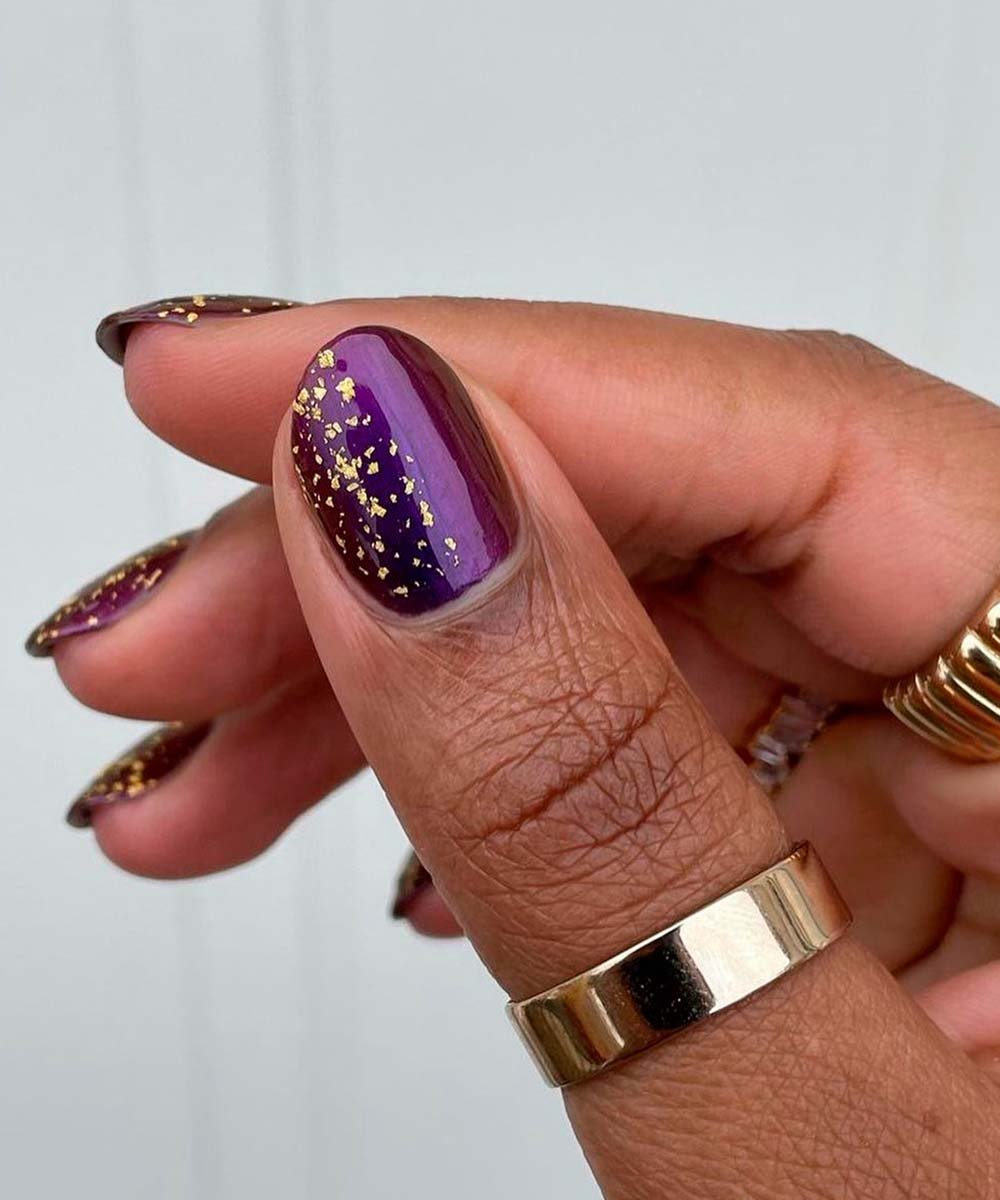 Photo: Melanated Mani aka Anna (Reproduction/Instagram)
Painting your nails in a single color is one of the easiest options to achieve a minimalist style, but to add a more funky touch – without losing the sophisticated side – bet on the application of gold leaf, as this detail makes all the difference in the result.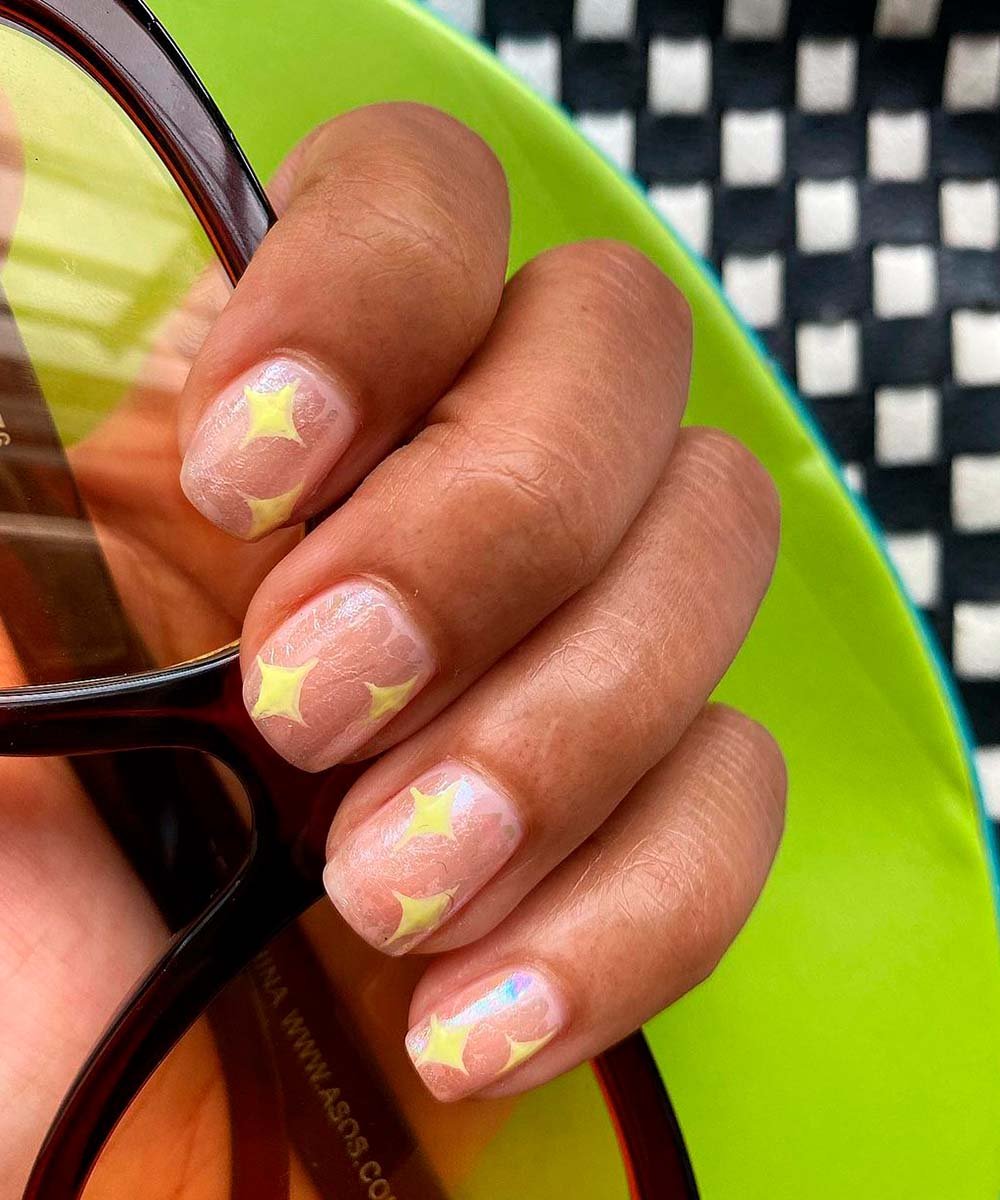 Photo: Tiffany M. Battle (Reproduction/Instagram)
Even drawn, it is also possible to build minimalist nail arts . The tip is to bet on clear nail polishes as a base and on punctual prints . As in this case, even made in a striking color, the stars do not weigh down the look, as they have simple lines and were subtly distributed.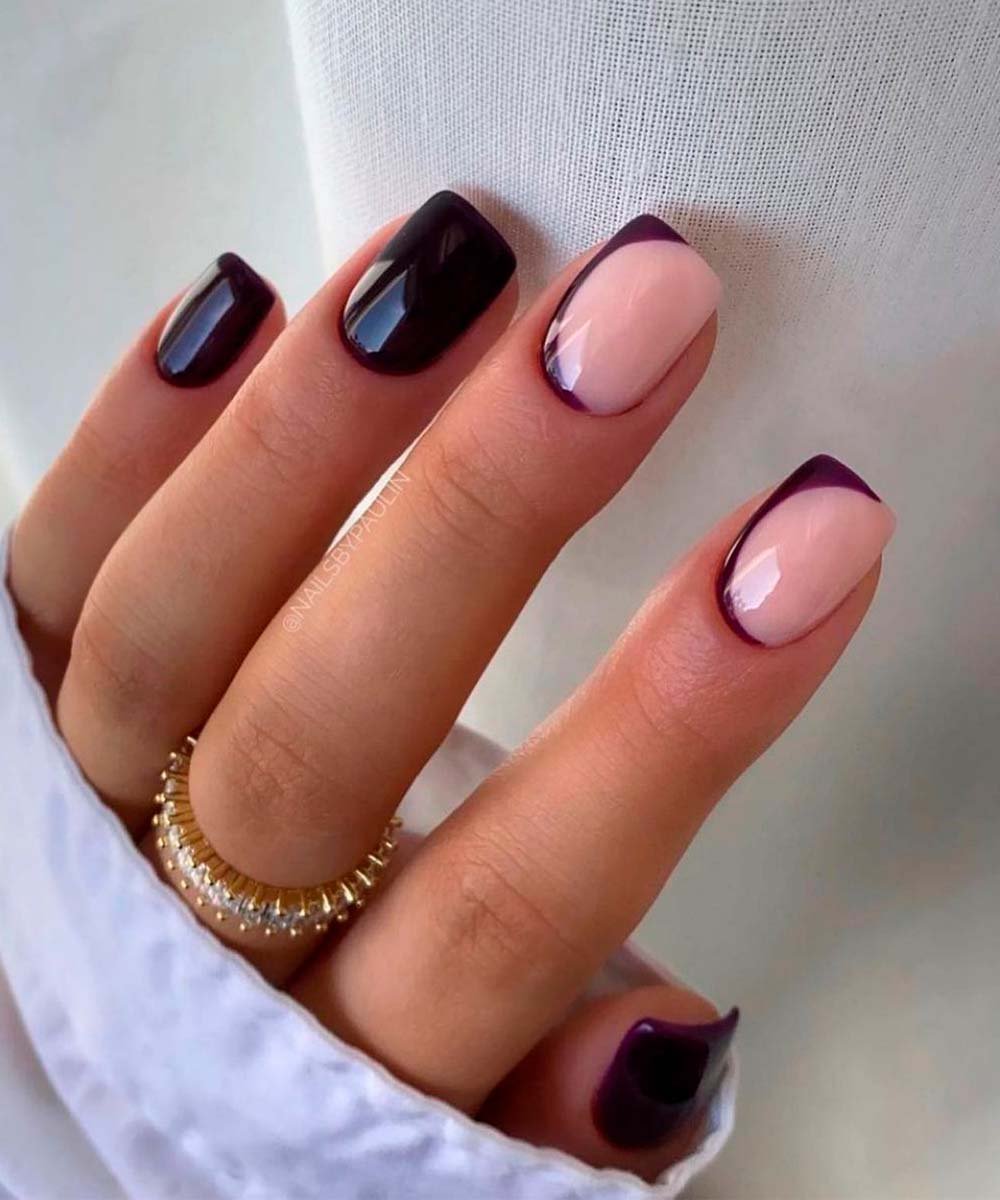 Photo: @idea_manicure (Reproduction/Instagram)
Differentiating the enamel of two nails is also a way to innovate in manicure in a delicate way. Choose a main color to paint them and, in the two selected ones, make a design around one of the sides, overlapping a light base.
Photo: @nailinspolife (Reproduction/Instagram)
The French nail is getting more and more fun and different. Betting on this style with a hollow design is the most subtle and modern way to join the trend.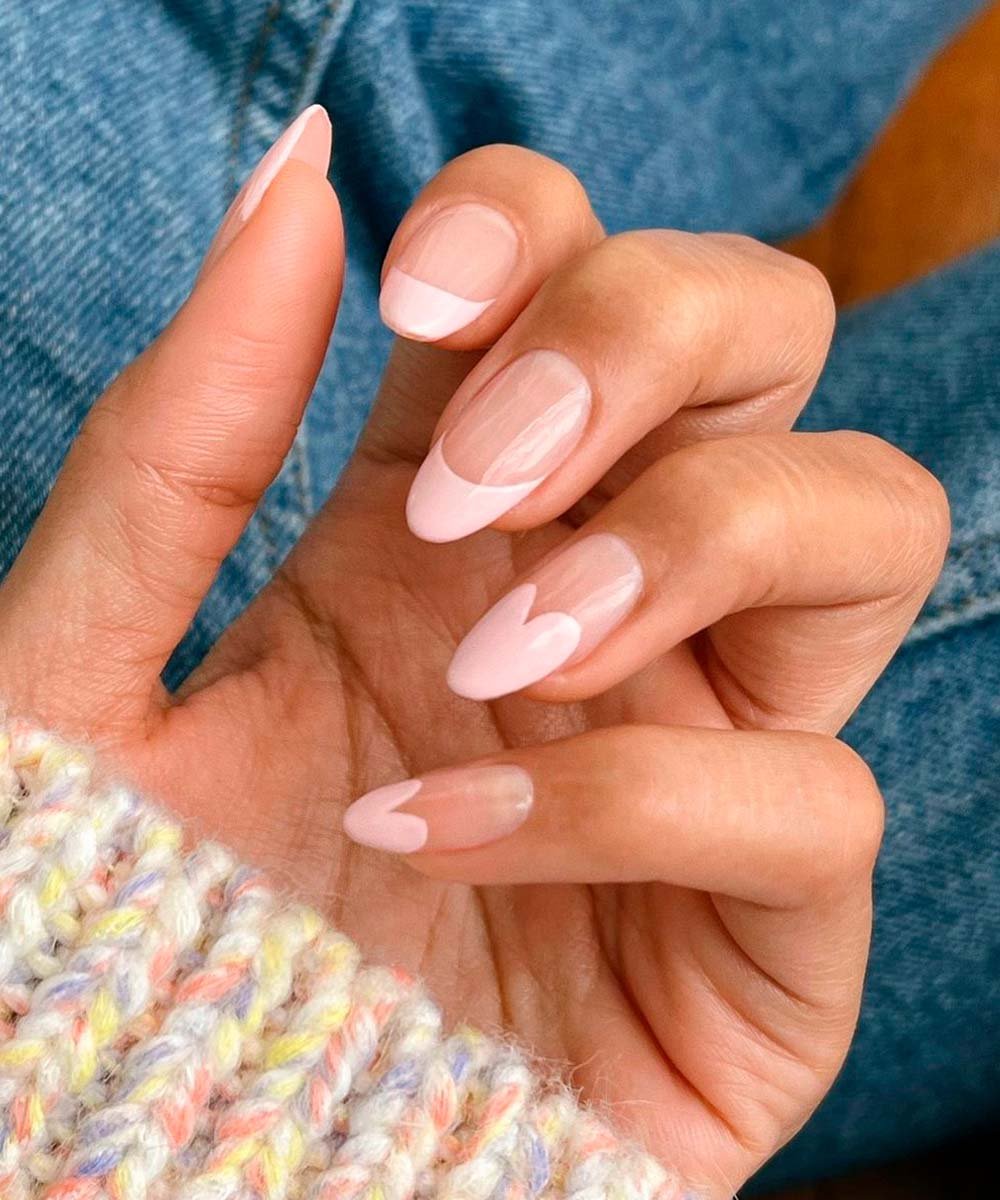 Photo: @overglowedit (Reproduction/Instagram)
Speaking of francesinhas, here we have a more creative idea, and still minimalist, with the tip designed in the shape of a heart. The light tone brings the romanticism making it even more special.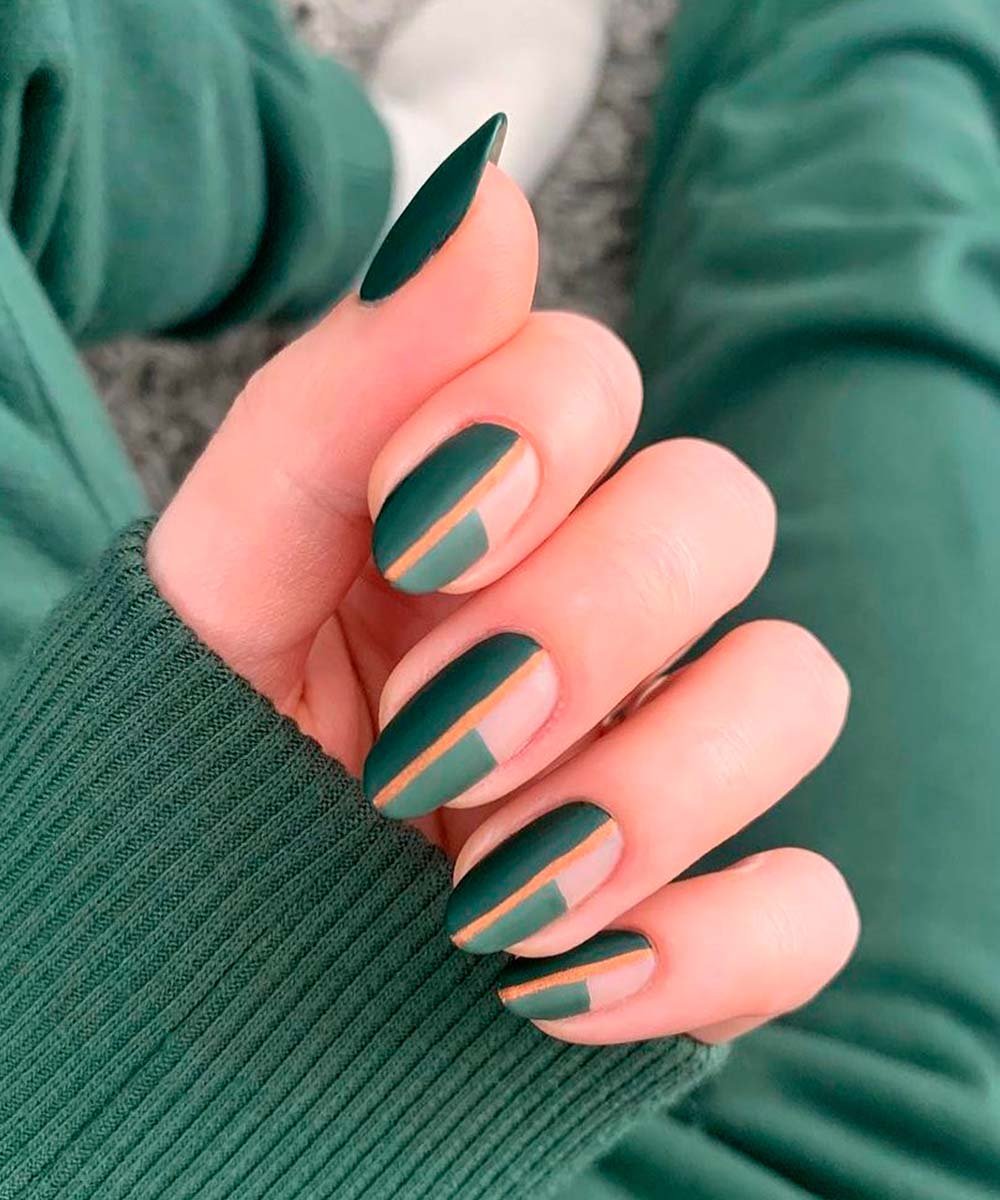 Photo: Samantha Marie (Reproduction/Instagram)
Sober tones are another option for those who want a sophisticated manicure. Straight-line designs help ensure that even with elaborate nail art , the result is the look of people with the most elegant style.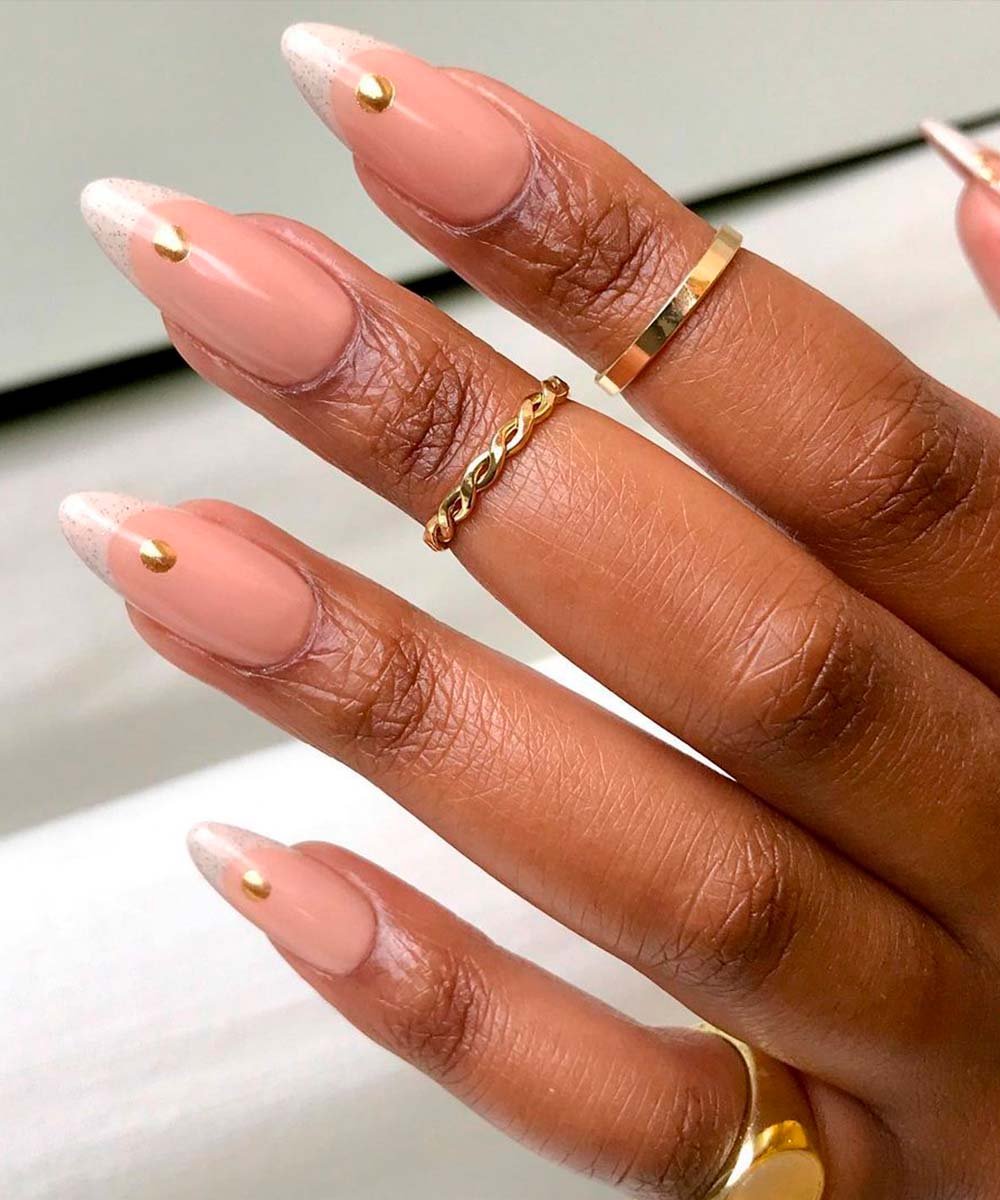 Photo: @im_pressd (Reproduction/Instagram)
To innovate in francesinha, leave the traditional base in shades of white and go for pink tones. Finish by enhancing the design with a golden dot in the middle of the nails.