Get happy feet with these nail art ideas for feet that are approved by women around the world.
Looking for some nail art ideas for your toenails? We've separated some inspirations, from bold and beautiful to elegantly discreet for you to be inspired and stay in fashion.
Whether perfecting your nail designs or experimenting, our feet are often the last thing on our beauty to-do list. Toenails are easily overlooked when we keep them tucked away in boots and socks for most of the year. But paying attention to them and trying new and exciting pedicure ideas will make you feel pampered and feel confident in the best sandals and heels.
Whether you're making a salon reservation or wondering how to get a pedicure at home, be sure to prep your feet well first, which means removing dead skin, moisturizing, and shaping before you decide how to paint your nails. Once you've done the prep work, you can focus on the fun stuff like pastel nail polish and cute nails.
25 nail art ideas for feet:
1. Touch of Lavender on the toenails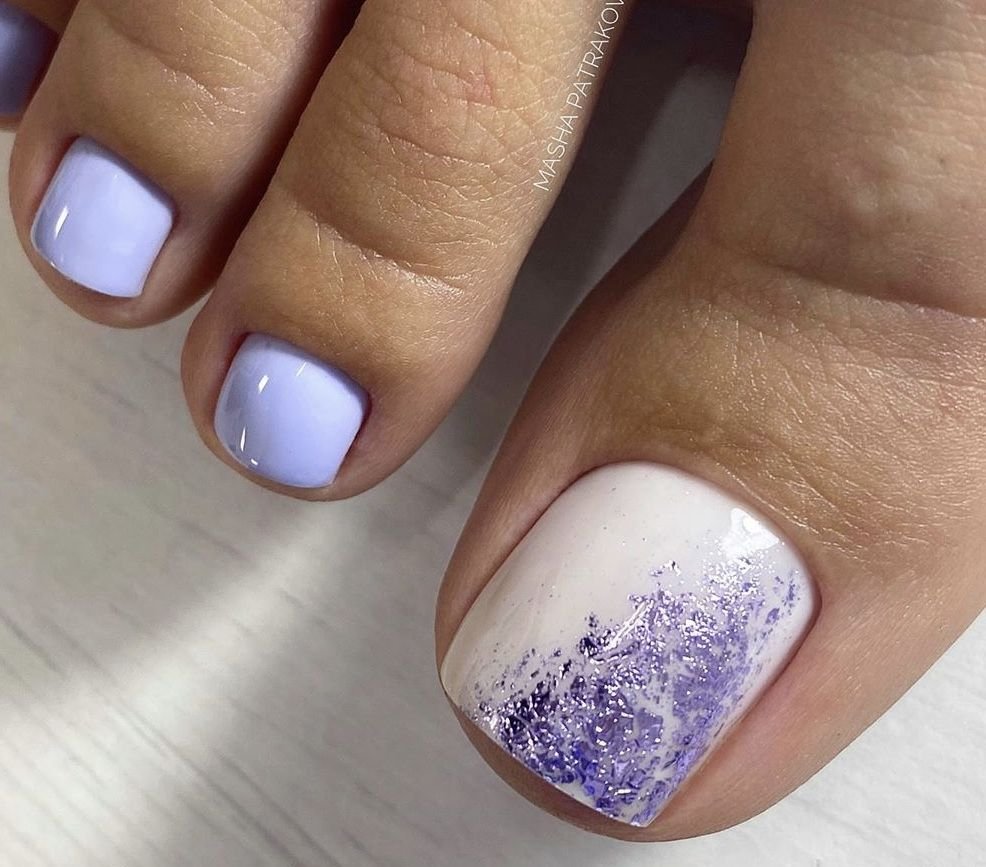 2. That soft shine on your nails
The glitter detail on the big toe adds just the right amount of sparkle without looking cheesy. Bring detailing to the entire pedicure for extravagant events.
3. Toenails decorated with ombre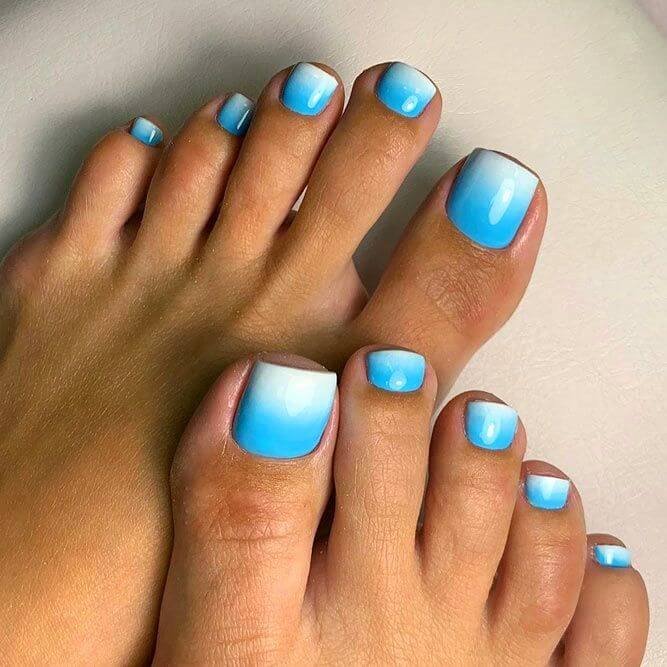 Get creative and mix some colors together for a unique and cheerful look. When it comes to toenail ideas, this is a simple but effective option. Apply a small amount of nail polish to the bottom and apply a conflicting color to the top. Use a makeup sponge to blend the shades and finish with a touch of shine.
4. Toenails decorated with stickers
Adding jewelry or fun stickers will create a statement look to go with your party makeup, without having to worry about intricate nail art. It's especially useful if you don't have a steady hand for small brushes and patterns. Apply nail stickers to the area and cover with a base to seal them in place.
5. Toenails decorated with francesinha
Blame it on the 90s revival, but French toenails are back with a bang. Subtle, smooth, yet still classy – it's a look that goes with everything and adds a little cooking to everyday outfits. It makes sense, then, super normal that the trend has reached our feet too.
6. Marbled toenails
If you're feeling creative, try some more abstract decorating ideas to challenge yourself. The marbled effect here makes a statement without being cheesy and is a great adult way to incorporate colors and patterns. The golden touches also up the ante.
7. Lined toenails
This blue-toned gray is a lovely shade that suits all ages and skin tones. Add a designer-inspired element to the nails by adding linear details in a conflicting color. If you're doing DIY, practice on some paper before trying it out on your nails – it will only take a few tries to master it as it's such a simple design.
8. Emerald glitter on toenails
This particular iridescent hue makes us swoon. The square shape helps add a graphic dimension – paint two thin coats and finish with a high-gloss finish to seal in color and boost shine.
9. Love for nail art on the feet
Hearts aren't just for Valentine's Day nails! This simple twist and swish adds a romantic and beautiful feel to any decor. We love the classic red and white color combo, but it would also look great with bolder conflicting hues – think orange and pink and greens and blues.
10. Flower in the decoration of the feet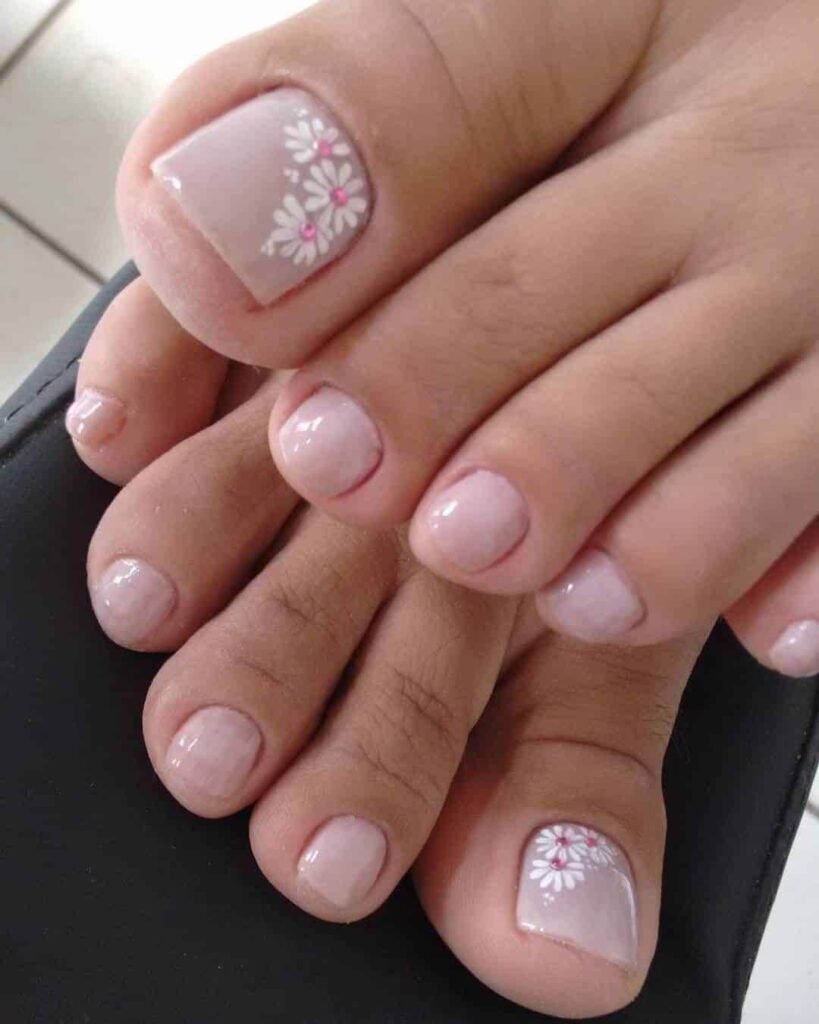 This beautiful blooming design just adds a floral touch and is the perfect way to try out some nail art ideas. Paired with nude, it goes softer, but you can always pair it with brighter shades like pink and purple.
11. Nails decorated with golden touches
Assuming multiple trends in one, striped toenails have a lot going on without being too busy. Maintaining a cohesive look requires sticking to two tones. Using block, glitter, and stripe colors together works well because the colors are soft and wearable.